Villa Luna
Blog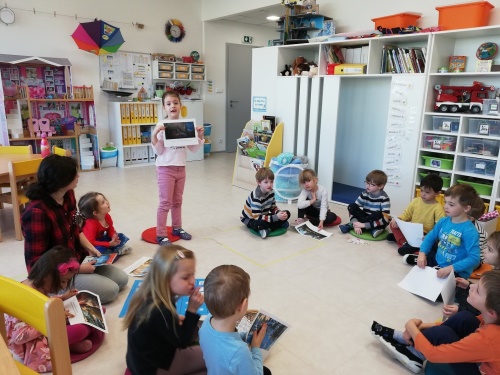 Week 7-11.12 in Lions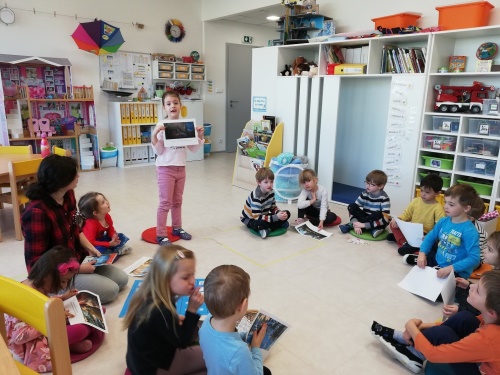 Christmas traditions around the world!
We started the week with St. Nicolas and the Angelin Villa Luna! With their visit, we have begun to celebrate Christmas and its traditions around the world. We are learning about using rhythmical musical instruments as we practice new Christmas songs.
We are getting ready to celebrate our Christmas Party next Wednesday 16.12. Lions are preparing a nice surprise for all of you. We will send you a nice video of our activities. Our good friend The Stick Man has shown us so many things, during these weeks! He really helped us to develop the abity to compare based on length, heigth ( shorter x longer, shorter than, etc ) also, how to make a Pentagon with wooden sticks. So, we have exercised our fine motor skills. Did you know that it has 5 sides? Some of them longer than the others? But, Stick Man wants to go home to his Family tree!
Little Lions got to know about crhistmas traditions in the Czech Republic. Now we know that if we hide a scale of the fish called Capra under a plate, the person who finds it should keep it in the wallet and it brings money throughout the next year!! We know also that, if cutting an apple in half, if the star appears, it means you will have good luck and good health during the next year! 😊
In the gym, this week we enjoyed training movement in a group according to intructions. We practiced learning a nice Hungarian dance: Palmacka. Children are improving muscles coorditation, practicing some yoga exercises.
Tunde shared with us some Christmas Traditions from Hungary! Some of them are very similar to those of the Czech Republic. Did you know that in Hungary, fish soup is a tradition for Christmas dinner? Thank you dear Tunde for sharing with us a little bit of your culture. Enjoy Christmas with your beautiful family.
Today, we mailed our letters to Santa! Little Lions made nice pictures for Santa, letting him know about their feelings and wishes.
Looking forward to next Christmas Party,
Have a lovely and peaceful weekend
Your Lions class.