Villa Luna
Blog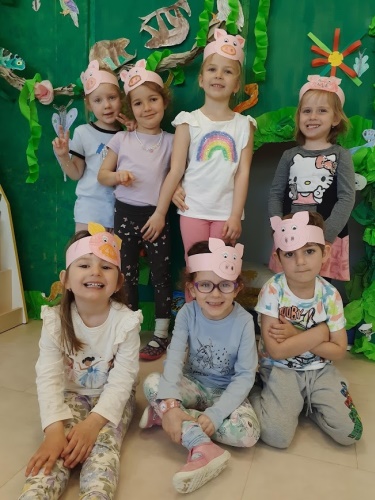 Week 1.5 - 5.5 in Lions.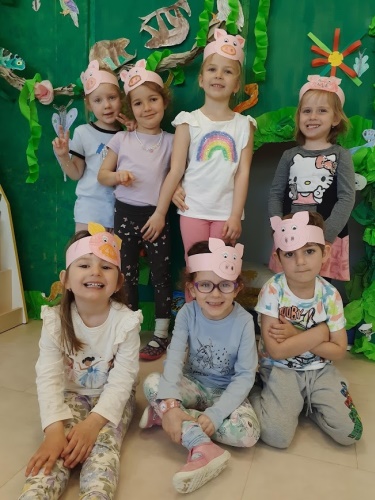 What is it? Whom does it bolong to?
Hello dear friends and families, here is some news from the Lions class!
This week, we started our new project The Three Little Pigs. As motivation for our little Lions, we went to the woods for a long walk! Suddenly, our little explores found something very special: A stick house! Inside the stick house were some items! Do you want to know what? 😊 A BIG tooth brush! And a story book! Children were so curious wondering whom does it belong to? Lions decided it was a good place to get to know the story of THE THREE LITTLE PIGS! But, whom does it belong to? Maybe to the big wolf? We will discover it soon! 😊
Our visit to the Gym was so nice and a great way to get active! Lions practiced handling a ball, throwing and bouncing it. They had fun participating in group games, and dancing with the hoola hoops! In the afternoon the lions played Spring themed BINGO, which is super interactive and a great way to expand our vocabulary. We also started to learn our new song, I am a Firefighter.
During this project the children will learn about different types of occupations, as well as family members and their roles. On Wednesday, after story telling, little lions performed The Three Little Pigs. They played a mini theater to their friends, this is a nice opportunity to perform infront of friends! They also precticed some fine motor skills by crafting fun pig head bands.
Creativity is present every day! Children built nice houses using different kinds of construction toys!
Today's workshop: The City Builder! Children learned about community buildings in our town, and got the chance to create their own buildings in teams with friends! It was so nice to observe our future Architects and Engineers in action! 😊
Looking forward for more adventures,
Have a lovely weekend,
Your Lions Teachers.