Villa Luna
Blog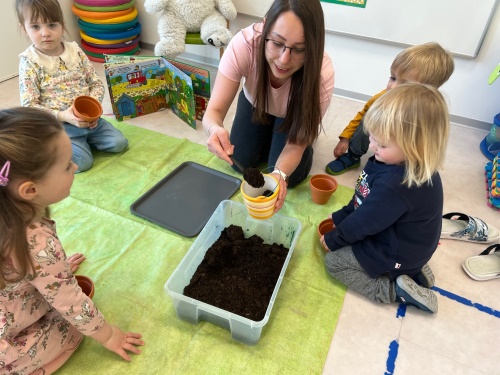 News from Bunnies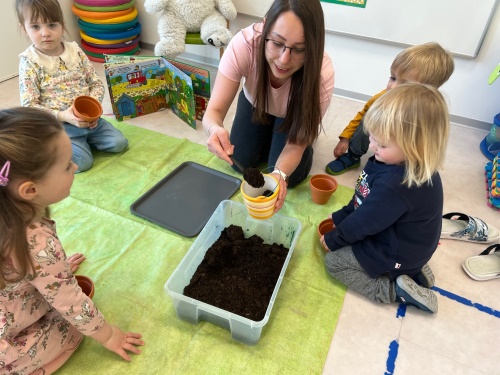 4.4.-8.4.2022
Dear parents, grandparents, and friends, greetings from the Bunnies Group!
This week we continued our topic titled "The Little Red Hen." We planted some seeds, learned about how the grow, spoke about different farm animals and learned where they live. Let's take a look at what we did!
We began the week by learning about how the spring time is when farmers plant seeds for them to grow. Our little Bunnies then got to plant seeds of their very own!
What do seeds need to grow? Soil, sun and water! Over the course of the week we continued watching and taking care of our seeds. Soon they will start to grow!
Many different animals live on the farm. This week we spoke about ducks, cows and sheep. We also learned about how farms have barns where the animals can live.
It was a very windy week here in Nove Butovice so we spent a lot of time in the gym doing obstacle courses and practicing our gross motor skills!
Next week we will continue our topic on "The Little Red Hen" and begin to talk about Easter.
See you then!
Your Bunnies Teachers