Villa Luna
Blog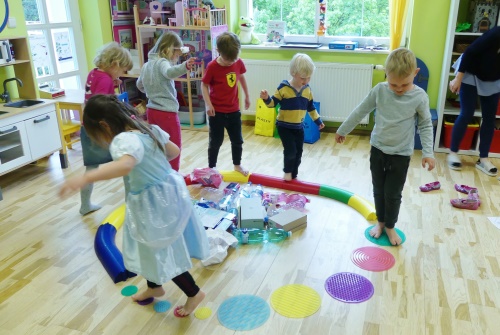 Earth Day 2019
How we celebrated Earth Day at Villa Luna
We value our Earth here at Villa Luna, and we do our best to help the children become responsible and caring adults, who will protect our planet one day. Which is why we love celebrating Earth Day at our school!
This year, our theme was mostly about dirt and worms.
We learned about soil structure and different materials that can be found in nature. We discovered that we can be creative and use dirt in some non-traditional ways, like painting pictures! We also tried our hand at traditional rope making, and the resulting ropes surprised even us! They were pretty good :-)
Although we do our best to recycle garbage all year, it was great to refresh our knowledge about different kinds of garbage we create and how to separate it correctly.
And what was most exciting – we got to examine real live worms! With the use of tweezers, magnifying glasses and microscopes, we searched through piles of dirt until we found some worms which we then examined carefully, learning a lot about them in the process.
Worms were the most debated topic in our school for days after this! :-)
Although it was raining hard all day and we couldn't have our Earth Day outside like we had planned, all children, parents and teachers enjoyed it anyway, and we all learned a lot!