Veronika Kadlecová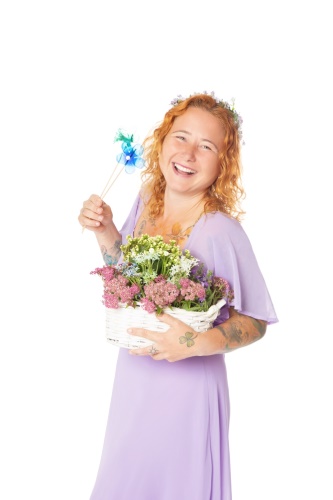 At Villa Luna since 2017
Veronika has been cooperating with Villa Luna since 2017. She first worked as the head teacher for the Mouse class and then for the Fox class after the kindergarten moved to Prague 5. She is now at Villa Luna as a pedagogical consultant, methodologist and head of student internships. Together with the whole pedagogical team, she strives for continuous improvement of the pedagogical work with children.
She spent almost six years in London, where she gained a wide range of experiences as a teacher in a variety of nursery and primary schools. Veronika is currently completing her PhD in Early Childhood Education at Charles University in Prague. For the last few years, she was working as a university teacher at the Faculty of Education of the University of South Bohemia in České Budějovice. Currently, she is mainly involved in further education of pedagogical staff, further studies and publishing.
One of her main pedagogical goals is to promote in children humanity, cooperation, a sense of justice, creativity and respect for all living and non-living things.
Motto
"May I succeed in being kinder to myself and others every day."
Class
All of them :)
Why Villa Luna
Villa Luna is a school that, in addition to its high level of humanity, is exceptional in the quality of its pedagogical work with children. This quality is, among other things, strongly supported by the international composition of the team, which always brings new inspiration and innovative approaches.
Children come to Villa Luna not only to discover the magic of foreign languages, but also to be encouraged to respect other nationalities and differences in general. And this is more than necessary in today's globalised world.
Dream
My dream is a world in which we are each aware of our uniqueness. Uniqueness also in the sense that we are able to use our full potential and co-create a space-time in which we are all comfortable. May each of us be able to live fully, with ease, and in the greatest joy of the "big little things" that life has to offer.
Outside Villa Luna
I love to travel (especially to unexplored lands), make long distance hiking pilgrimages, and photograph nature as part of it all. I am a long-time Irish step dancer, I play the guitar, banjo, ukulele, Irish whistle player (a little bit on everything and nothing properly 😊). I enjoy reading and educating myself; I am working on my PhD, and have also been publishing books in recent years. Last but not least, I love to laugh and do good deeds. I volunteer in palliative care units at hospitals or hospices and study general nursing. I am interested in personal development, psychology, effective communication and working with the body with children and adults.