Veronika Kadlecová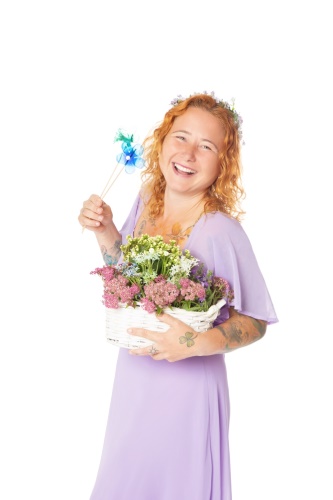 At Villa Luna since 2017
Veronika has been cooperating with Villa Luna since 2017. After a number of years as a class teacher, she now holds the position of a support teacher, an education methods specialist, head of student internships and, together with the whole team, she is constantly striving to improve the quality of educational work with children. Veronika is currently studying for a PhD. with a focus on preschool education at Charles University in Prague, and she is working as a university lecturer at the Faculty of Education of the University of South Bohemia in České Budějovice. She spent almost 6 years in London, where she gained a variety of experiences while teaching in various kindergartens and primary schools. Veronika tries to always be in a good mood, and her main educational goal is to support the children's creativity, prosocial behaviour, cooperation, sense of fairness and respect for all living and non-living things.
Motto
"Live in the present and enjoy each day, as if it were your last."
Class
The Fox Group
Why Villa Luna
Villa Luna is a great asset for children who need an individual approach – a lot of space is given to this in our kindergarten. Children come to Villa Luna to discover the magic of foreign languages and from a small age, they learn to respect other nationalities and differences in general. I like working here, because I meet with children, parents and teachers from other cultures daily, and mutually we enrich each other's lives and pass on experiences.
Dream
My dream isn't so much a dream, but rather a goal. Dreams are often only dreamed about, goals can be achieved by actively working towards them. I would like for all of us to get along and to be happy together.
Outside Villa Luna
Travelling, especially to unexplored countries; taking photos of nature; Irish dances and playing the guitar; I like reading and educating myself; I'm working on my doctorate studies; and last but not least, I like to laugh and to do good deeds.