Eliška Fraňková, BA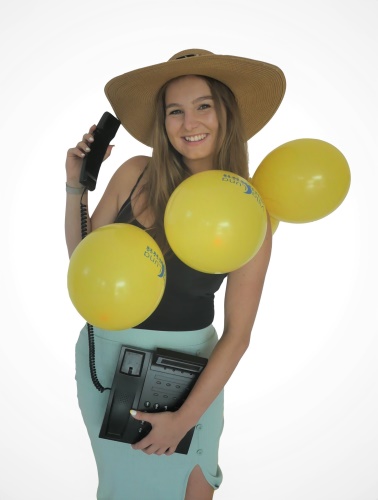 At Villa Luna since 2021
Motto
"Do everything with so much love in your heart that you would never want to do it any other way."
Class
Office
Why Villa Luna
The answer to why Villa Luna was clear to me from the very beginning; the moment I opened the job ad, I knew that I wanted to be a part of Villa Luna, and during my first visit I fell in love. Supporting uniqueness and interconnecting individual ways of thinking within a group, and promoting education is my lifelong mission. I am lucky to be in group of people who create a new and original school setting, and I enjoy meaningful work in an environment dedicated to a loving approach to children.
Dream
To be surrounded by love, health and the laughter of my family and friends. To try to make the world a nicer place :)
Outside Villa Luna
I enjoy organizing family celebrations, charity events, surprises for close friends and family members; spending time with family and friends is an indispensable for of relaxation for me. I really like trying any new sports, and I often return to yoga, dancing and rollerblading. I enjoy reading self-developmental literature, writing my blog, baking and cooking, social networking and planning vacations.