Villa Luna
Blog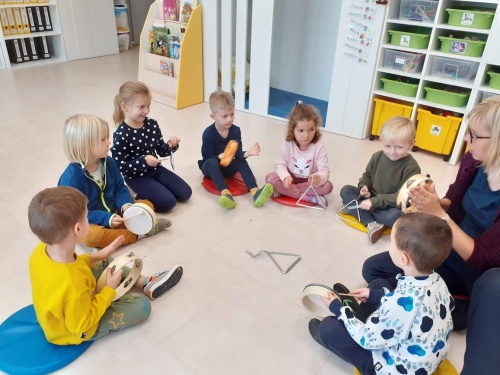 Who lives in the forest?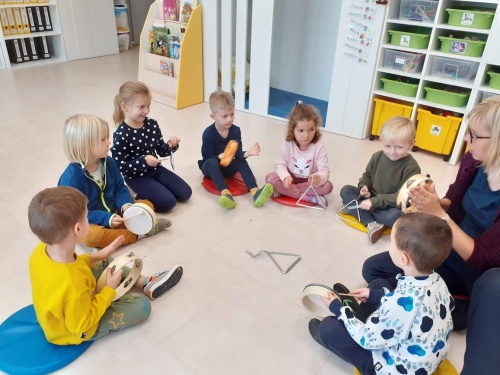 Week 17.10 - 21.10 in Lions.
Hello friends, here is some news from the Lions class! What a great week! Autumn is a beautiful season to involve all our senses! Lions started on Monday, with the Bats workshop! Chlidren learned a lot about these little animals! What do they eat, when they sleep. Lions got the chance even to hear the noise they make when eating their delicious worms at snack time!
On Tuesday, we went to the woods! What a beautiful Autumn senses expirience! 😊We had a nice time discovering who lives in the forest. Little Lions listened a story, under a larch tree, suddenly, in the middle of the book, we found a letter! The wood Elves, sent children a mesagge: Dear Lions, can you please find my friend? So, after the story, Lions were searching, and running around,until they found it! Children enjoyed the warm rosehip tea, and apples covered with some honey and cinammon, mmm that smells and tastes delicious! In the afternoon we talked more about the animal characters from our book and where they live. Our Lions learned about animals that hibernate and what that means.
On Wednesday in the gym was also nice and active of course! Lions practiced some locomotor activities like: crawling, slithering, runnin, and walking. We also trained balance, by walking along the rail. We also involved many group games, were little Lions practiced team work, exercising upper and lower limbs! Enjoy the pictures! 😊
Thursday, creativity took part of our fine motor activities! First we collected some leaves, that Lions used for crafingL Family Leaves! They decorated the leaves with nice pictures around, sticky eyes!
Today Friday, last day of the week, we dedicated to the musical instruments! Our little Lions are learning how to play the drums, the tamborines and the triangle! They sing their favorite songs, accompanied by their masical instruments! In the afternoon Lions had fun crafting a paper tree for our class room. We colored the leaves with pastels and learned about blending colors together using these fun drawing tools!
Looking forward to
more experiences and adventures.
Have a lovely weekend,
Your Lions teachers.