Villa Luna
Blog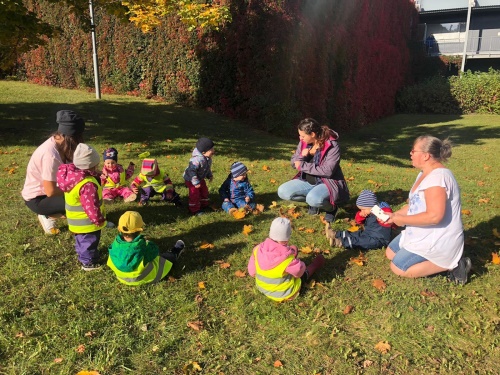 News from Cubs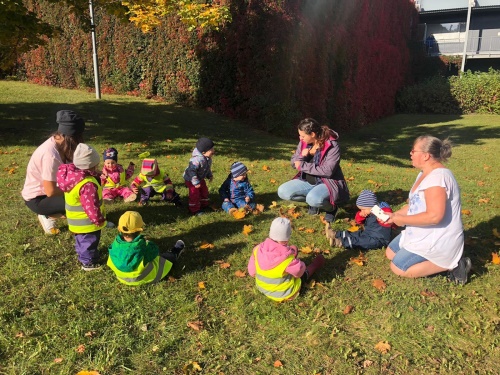 Week 5.10.-9.10.
Dear parents and friends of the Cubs class,
Another week is over and we are going to tell you what we did.
This week we started our new project named Čiperka the sqiurrel and his friends. It is all about autumn, about animals, changing in our nature (falling leaves, all the colours we can see). At the beggining of the week we said goodbye to our fish, octopus and starfish and we said hello to squirrel, fox, bear, hedgehog and owl, which are the friends that are going to stay with us this whole project. And guess what? Some of our Cubs can already tell us the names of these animals!
One morning we went for a walk and we were picking up all the leaves we saw! We were throwing them in the air and we watched them falling down. Wow! We even sang some songs outside and danced. It was really a lot of fun 😊
We did some autumn paintings this week as well. We played with our toys so hard and we were learning through some Montessori activities. And of course we were outside every day as much as possible. Even though it was really windy, we enoyed those last sun shines. And on Friday, as usuall, we had fun in the gym.
We hope you will have a great weekend and we are looking forward to see you next week.
Your Cubs