Villa Luna
Blog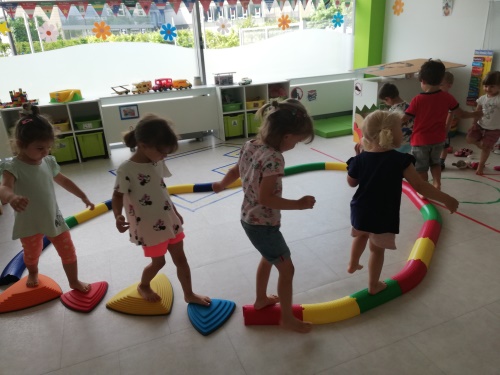 News from Bunnies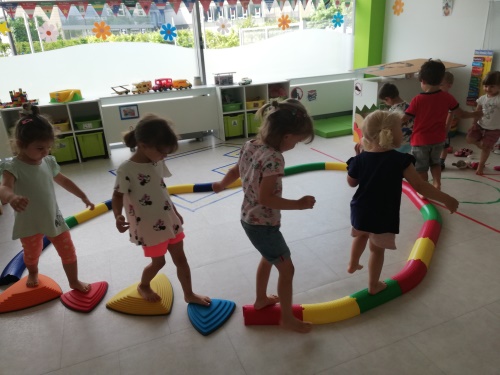 26.7.-30.7.2021
Dear parents, grandparents, and friends, greetings from the Bunnies Group!
This week we continued our new summer unit titled" Olympic Games". We learned about some of the skills needed to be an Olympic athlete, learned about summer sports and continued our Olympic ring unit project. Let's take a look at what we did!
Jumping and balancing. These are two important skills needed if you want to be an Olympic athlete. This week we learned about how some sports use these skills. Afterwards, everyone got to practice these skills!
Which sports can we play in the summertime? This past week we looked at some of the sports that we can play in the hot weather.
The Olympic rings represent all the continents of the world. Using toilet paper rolls our little Bunnies got to design their own Olympic ring collages!
We continued our Olympic rings unit project this week by stamping with our red hands!
Next week we will continue our unit on the "Olympic Games."
See you then!
Your Bunnies Teachers