Villa Luna
Blog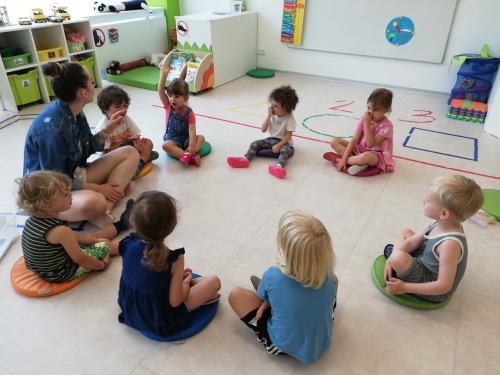 News from Bunnies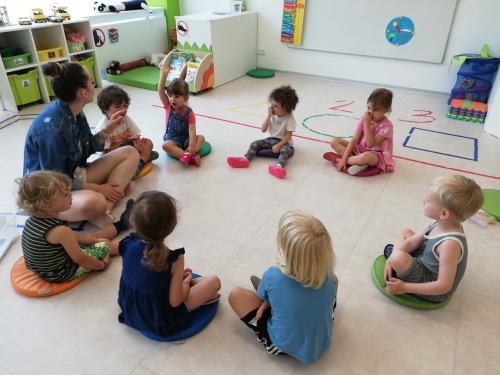 12.7.-16.7.2021
Dear parents, grandparents, and friends, greetings from the Bunnies Group!
Welcome back everyone to Villa Luna! We hope you all had a good week off! This week we began our new summer unit titled" Olympic Games". It was a quiet week here in the Bunnies class but we still did many fun and exciting things!!
We began the week talking about what we did over our holidays. Everyone was super happy to have some relaxing time with their families.
This past week we began talking about the Olympics. The Olympics are a time when the world comes together to celebrate sports! To better understand this unity our little Bunnies began our unit group project which is to create a giant set of Olympic rings from our handprints. Every week we will work together to create one more ring!
To better understand the Olympic games our little Bunnies learned about some of the symbols associated with it. We spoke about the different medals athletes receive on the Olympic podium. We also spoke about the significance of the Olympic rings and the Olympic flame.
Next week we will continue our unit on the "Olympic Games."
See you then!
Your Bunnies Teachers