Villa Luna
Blog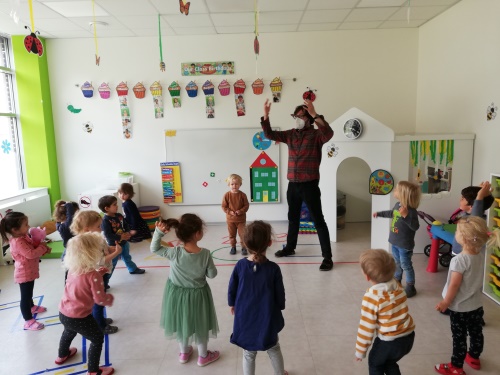 News from Bunnies
3.5.-7.5.2021
Dear parents, grandparents, and friends, greetings from the Bunnies Group!
Welcome back everybody! After two months away we are finally back in the Bunnies class. This week we began our new topic titled "The Very Hungry Caterpillar." Our little Bunnies learned about our class rituals and routines, reviewed some things we had been learning over March and April, made some beautiful gifts for our lovely mothers and started our new topic. Let's take a look at what we did!
All the children in the Bunnies class were very excited to be back this week. Everyone saw their friends and we reviewed all the rituals and routines we have here at Villa Luna.
This weekend is Mother's day. To show our mother's how much we appreciate and love them each Bunny designed their own special gift for their mothers.
This week we welcomed two new children to the Bunnies class. Everyone say hello to Aylin and Flavia!
This week we also celebrated the birthday of Maya!
Next week we will continue our unit called "The Very Hungry Catterpillar."
See you then!
Your Bunnies Teachers