Villa Luna
Blog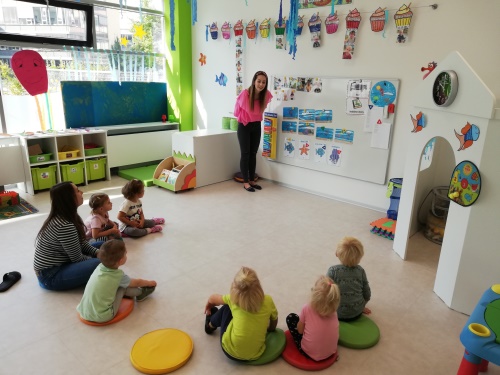 News from Bunnies
21.9.-25.9.2020
Dear parents, grandparents, and friends, greetings from the Bunnies Group!
This week at Villa Luna we continued our unit on "The Rainbow Fish." We talked about how to dress appropriately, learned about many different kinds of sea creatures and continued our sea world unit project. Let's see what we did!
Sadly, the last day of summer was this past week. It is now the autumn and colder temperatures are ahead. This week in the Bunnies class we learned all about how to dress appropriately for the autumn weather. We sorted summer and autumn clothes and even helped our teddy bear friend , Meda Peda, get dressed for the autumn weather outside!
There are many different creatures that live in the sea! This week we learned about some of these different sea creatures and got to make some of our very own in art!
We are almost finished our sea world art project now!
We will conclude our topic on the "Rainbow Fish" next week in the Bunnies class.
See you then!
Your Bunnies Teachers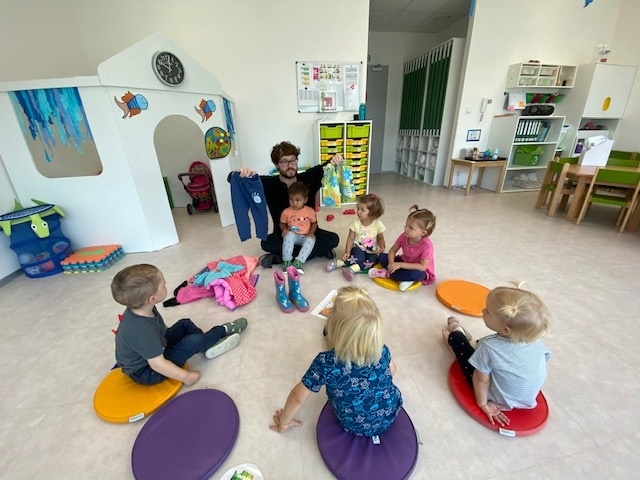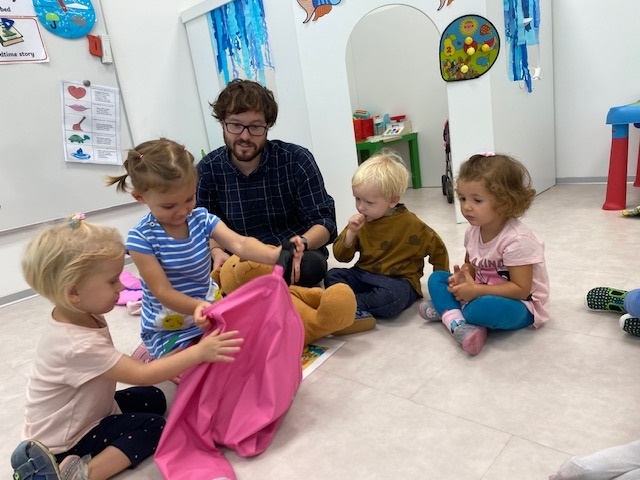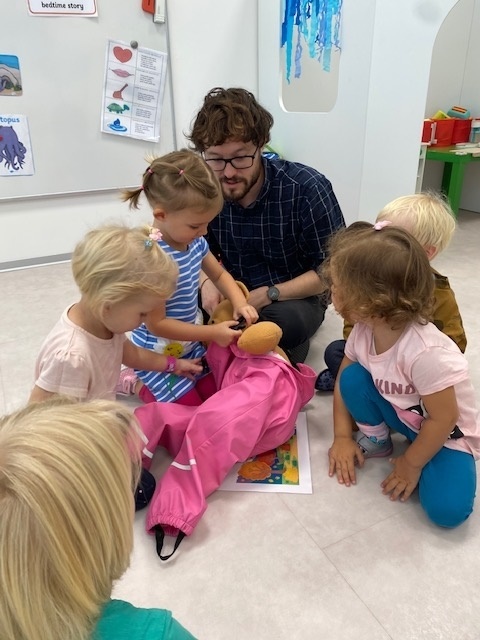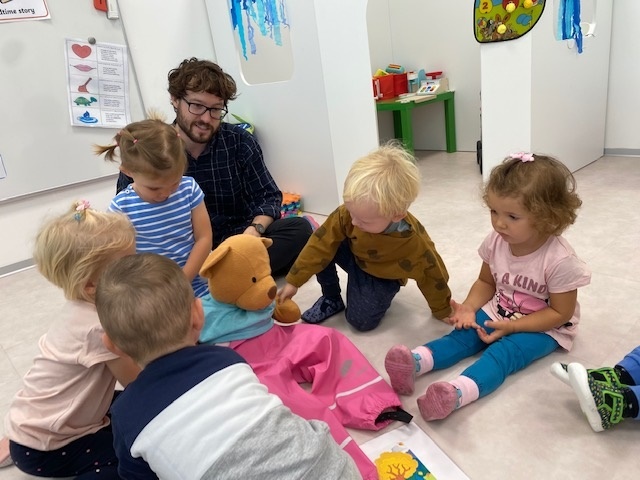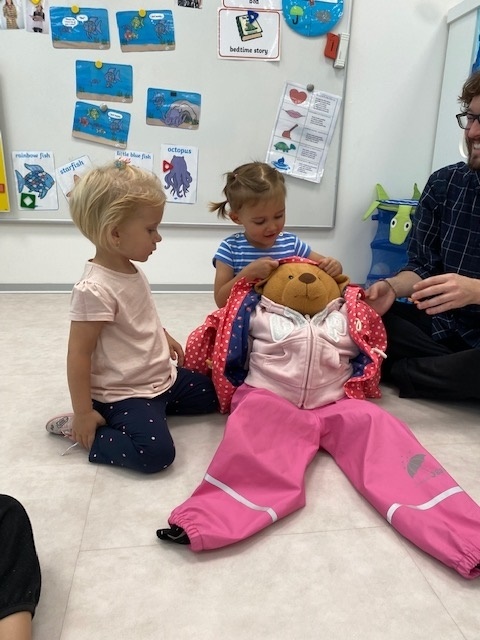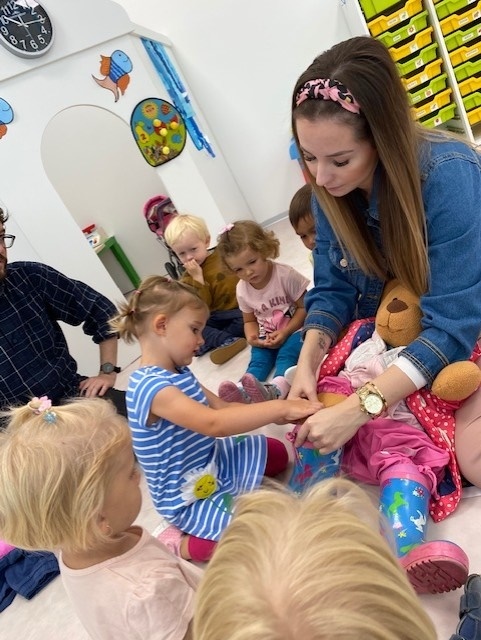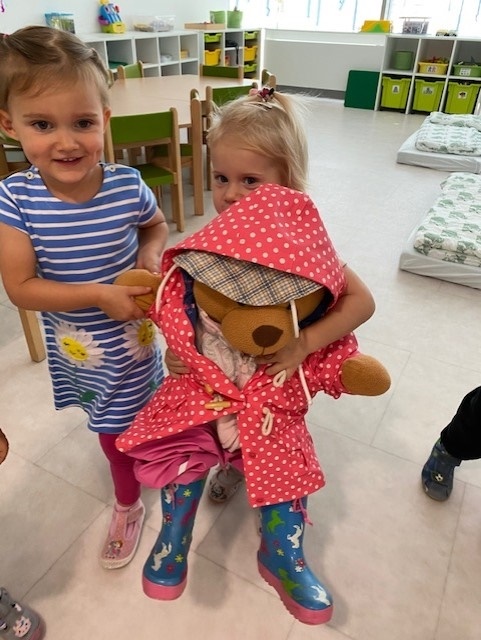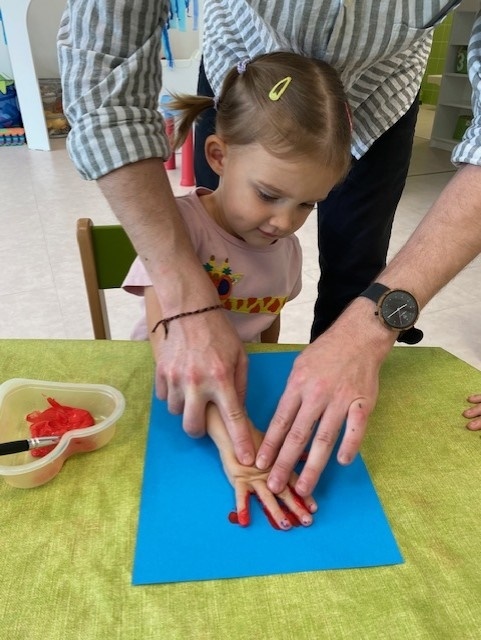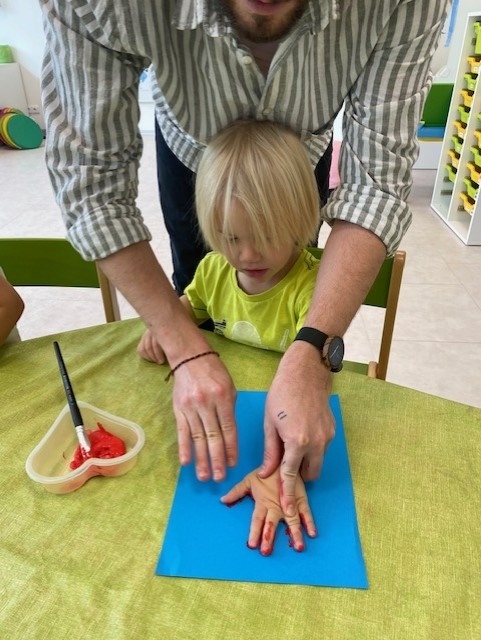 [image:¨12]