Villa Luna
Blog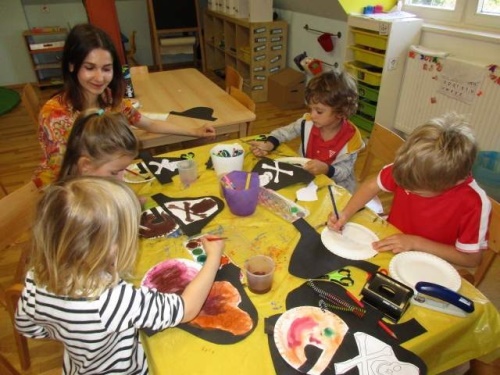 Internship: The Mutual Benefits
The reciprocal advantages of children and interns in Villa Luna: the opinion of an intern
The children of Villa Luna can benefit throughout the year from the presence of interns from all over the world, who come to visit and work in the kindergarten. Thanks to that, the children are already at an early age very much conscious of cultural and linguistic diversities. Moreover, each intern, with their experience and cultural baggage, enriches the kindergarten's environment, bringing their traditions, knowledge and skills to the children.
On the other hand, having an internship at Villa Luna is something unique for students and recent graduates. This applies not only to those, whose focus is in the science of education, but also to people who study languages and philological sciences, pedagogics, psychology and sociology.
As an intern, I was surrounded by all the love of these amazing kids, I could observe how harmoniously the kids communicate and integrate with peers, interns and adults of different nationalities and backgrounds. Last but not least, I had all the support and help of the fantastic staff of Villa Luna. In conclusion, having an internship here means a lot, both for interns and likewise for children because:
1. The children learn how to be respectful and tolerant towards different people who come from all over the world, towards different approaches and personalities.
2. The children are immerged in a "language shower" created by native speakers.
3. Both children and interns learn a lot from each other. The children have a lot to share with the interns and the interns have a lot to give the children in terms of feelings, experience, culture.
4. Interns can see and experience the process of language acquisition and formation of multilingualism.
5. Interns work in close cooperation with Villa Luna's staff, taking part in teaching planning and teaching processes, learning a lot about different methods and approaches.
6. Interns can really feel part of a team and learn how to work accordingly.