Villa Luna
Blog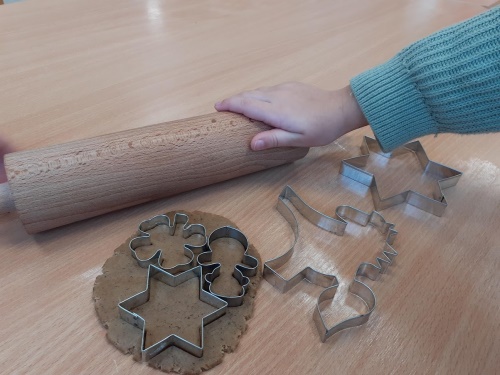 Can we bake gingerbread cookies?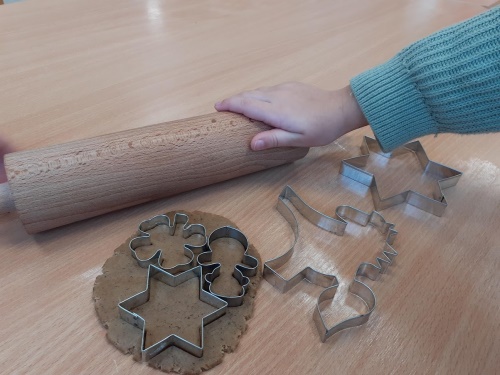 Week 12.12 - 16.12 in Lions.
Hello dear friends, here some news from the Lions class! During morning circle, little Lions have been learning not only about Christmas traditions here, and around the world, but also about how importat is to enjoy Christmas time sharing with our family, and friends and to develop in the children a concious of need of help to others! 😊 Our Christmas tree is almost ready, it looks so beautiful with the golden nuts that day by day our Lions had opened from the advent calendar boxes, and discovered the messages from the Cristmas Elve. They crafted so many nice art decorations while practicing different fine motor skills activities.
This week, we said Welcome to Winter. Lions learned some characteristics of this beautiful season of the year, while having a great time playing in the snow! They precticed some pre math, as they were counting how many snow balls were needed to built a snowman, also sizes: smaller than, bigger than!
Today, all of us helped baking gingerbread cookies, while our senses were involved! Lions loved the smell of the cookies! Yummy yummy!! Children can't wait till they will deacorate it and of course eat it!! 😊
As you all know, our Christmas Party, is going to be on Tuesday 20.12 from 16:00 to 17:30. Please, do not forget to bring the children clothes on Tuesday morning as we will change them fefore starting the party. Also the Crhistmas treats.
Looking forwar to meeting you all!
Have a lovely weekend,
Your Lions teachers.