Monika Traubová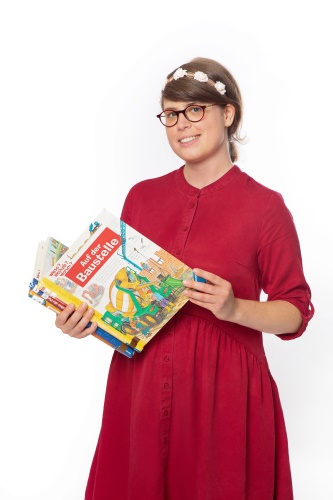 At Villa Luna since 2019
Monika is the ever-smiling teacher in the Fox Class. She studied Czech and German language and literature and Czech-German relations, and she completed a course for pedagogical assistants and free-time teachers. She acquired her excellent German, as well as her experience with children, during her several years of working in a kindergarten in Germany. At Villa Luna she focuses mainly on the preschoolers, and on caring for the school library.
Motto
"Nothing is as bad as it seems."
Class
The Fox Group
Why Villa Luna
For me, Villa Luna means a high-quality kindergarten and the possibility to focus on each child individually. Every day I enjoy this multicultural environment and pleasant atmosphere. And of course, the uniqueness of speaking Czech and German every day!
Dream
To learn all the bookbinding techniques of the world.
Outside Villa Luna
Bookbinding, children's literature, international and Czech-German projects, swimming and acrobatic yoga.