Villa Luna
Blog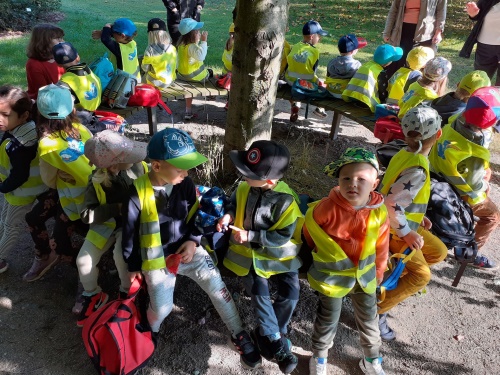 Week 13-17.9 in Lions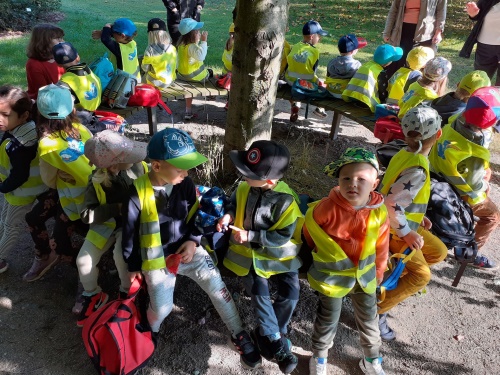 Hello Piglet - how are you feeling?
Hello everybody, and happy Friday!
We have had a very varied and exciting week in Lions class, beginning with the introduction of a new friend – Piglet! On Tuesday, we had an amazing trip to the Dendrological Garden in Průhonice – we had so much fun! For the rest of the week, we have been busy doing some crafts, learning about different shapes, and of course having lots of fun!
This week, we learned that Piglet is a very special friend, who often feels scared. It was a great opportunity to talk about all the different feelings we have and what makes us feel scared, happy or sad. I think Piglet felt a lot better after this special circle time!
Our trip to the Dendrological Garden was so much fun! We loved looking at all the beautiful flowers and trees and the animals that live in nature – there was so much to see! We had a super interesting activity working in two teams to build a house for some ants – this was a great way to learn teamworking and problem-solving skills. After this, we got to play in the amazing playground! This was the first trip for a few of our little Lions, and everybody had a great time.
Our little Lions have been very busy crafting this week – a great way to work on our fine motor skills. We have recently learned a new song, I'm A Little Teapot, and afterwards we painted some teapots with happy and sad faces. We love singing and crafting in Lions class! We also made a super cool craft of our new friend Piglet's face, using paint and paper plates. We have loved learning about Piglet this week!
On Thursday we had a special mathematics activity as we learned to recognise a square and circle. We looked all around the classroom for different objects that are squares and circles – there are so many shapes everywhere! We then worked individually and in teams to create our own squares or circles with tiny shapes – another fantastic way to practice our fine motor skills.
Every afternoon we have also spent time outside in the garden, playing games with friends and learning new skills – like Samik walking on those yellow stilts! That takes a lot of concentration and co-ordination!
Next week we will meet another of Winnie the Pooh's friends – you will have to wait and find out who they are! See you then!
Your Lions class