Villa Luna
Blog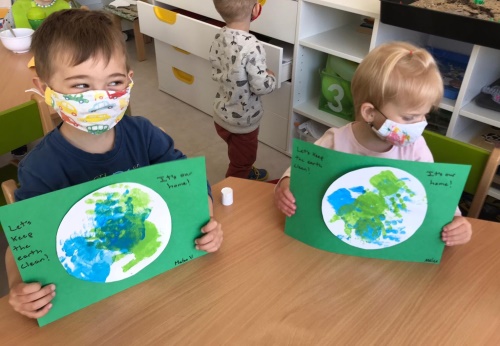 News from Villa Luna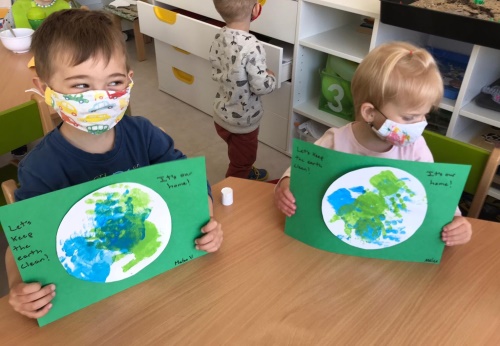 How the Villa Luna superheroes have been continuing their training
Dear parents,
The second week of our Superhero School was very successful. We learned a lot about the superheroes among us and we were surprised to discover that there are superheroes all around! They may not look like how we imagine superheroes are supposed to look (capes and disguises)…but they are helping others and making a difference in the lives of people they meet.
We discovered that there are many occupations where people help each other. But we also learned that we can be superheroes now, even though we're too small to have proper jobs yet. We can help people and be kind to them, and we can also care for our environment and our planet.
And we learned how to do just that during Earth Day this week! We practiced separating garbage according to material, so it can be recycled. We did some gardening – planting tomatoes and pumpkins, and we can't wait to see how they will grow. And we went on a trip to the forest and discovered that there was garbage there…so we helped the teachers clean it up, and in that way protected our nature a little bit.
Of course, part of our superhero training is becoming strong and agile, and we did a lot to improve ourselves. We continued with yoga and exercises, and some obstacle courses that provided many different challenges! We exercised our minds as well with puzzles and games.
And because we wanted to look like our imagined superheroes after all, we each decorated a facemask that we can wear. :-)
Below are some pictures from this week. We hope you enjoy them, there are a lot!