Villa Luna
Blog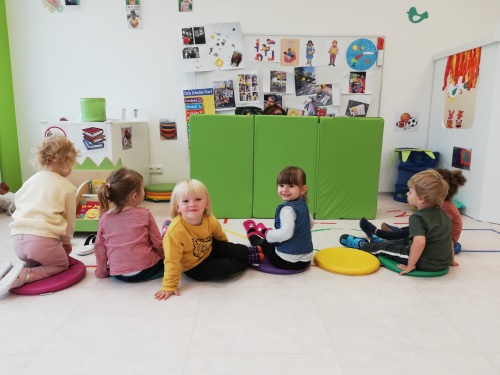 News from Bunnies
27.9.-1.10.2021
Dear parents, grandparents, and friends, greetings from the Bunnies Group!
This week we continued our unit on Winnie the Pooh. We went searching outside for Winnie's friend Eeyore, learned about our emotions and learned about how to be safe outside. Let's take a look at what we did!
We began the week by learning about one of Winnie's friends who was still missing. In order to find him we had to search the area outside the school. Eventually we found him hiding in a bush!
Eeyore the donkey is sometimes very sad. Do we like being sad? No! This week we learned that Eeyore needs confidence to be happy! Afterwards, we used our fine motor skills and logic skills to design our own happy and sad faces!
Green means go! Red means stop! This past week our little Bunnies learned all about proper traffic safety outside.
Next week we will conclude our topic on Winnie the Pooh.
See you then!
Your Bunnies Teachers