Villa Luna
Blog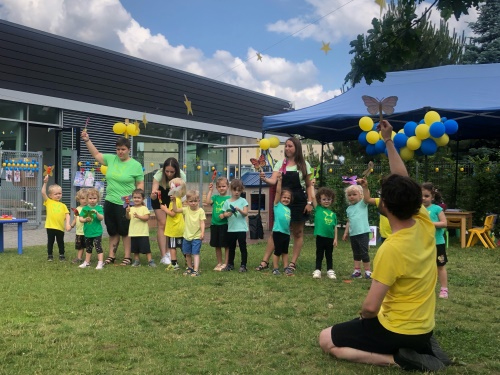 News from Bunnies
28.6.-2.7.2021
Dear parents, grandparents, and friends, greetings from the Bunnies Group!
This week we concluded our topic titled" Water World" and had our big end of the year garden party! It was an exciting week where we celebrated the 2020/2021 school year and said goodbye to all the children who will be leaving the Bunnies class this summer.
We began the week by reviewing all the things we learned during our "Water World" topic. All the Bunnies now know about the different creatures that live around ponds.
This past week on Tuesday we had our big "Bunnies Garden Party". We began the garden party with a performance of some of the songs we have been learning over the past year. Then we had some fun activity centers! We concluded our garden party by having a graduation ceremony for all the children that will be leaving the Bunnies class. We will miss all of them soo much!!
Next week Villa Luna will be closed for the whole week. We will begin our unit on the "Olympic Games" when we come back!
See you then!
Your Bunnies Teachers