Villa Luna
Blog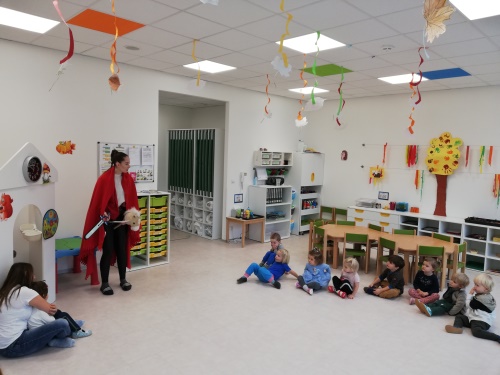 News from Bunnies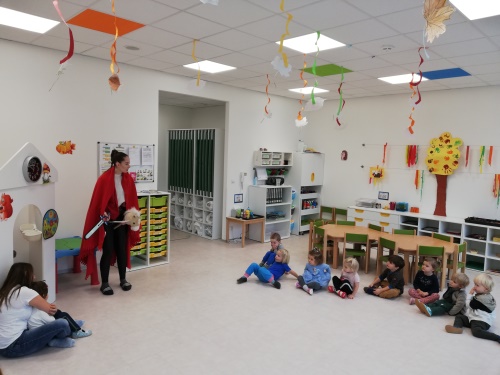 9.11.-13.11.2020
Dear parents, grandparents, and friends, greetings from the Bunnies Group!
This week at the Villa Luna we began our new topic titled "Stickman". We read the story of Stickman, learned about our sense of touch and celebrated St. Martin's day. Let's take a look at all the exciting things we did!
The story of Stickman is an exciting tale about the Christmas season. This week we learned all about how Stickman is lost and must try to get home for Christmas to see his family. One of the themes of the story is how we should be nice to each other. We will continue to read this story throughout our unit.
Each week during our Stickman project we will learn about a different one of our five senses. This week we learned about how we touch things with our hands. We then sorted hard and soft objects that were in our magic box. On Friday this week we continued learning about hard and soft by making some beautiful hand art. We use our hands to touch!
This past week we celebrated St.Martin's day. Sarka and Adela put on a beautiful theatre performance where we learned all about the importance of sharing and helping each other.
Our little Bunnies learned all about the differences between day and night. We then used our fine motor skills to make some beautiful day and night art!
Next week we will learn all about how we see with our eyes.
See you then!
Your Bunnies Teachers