Villa Luna
Blog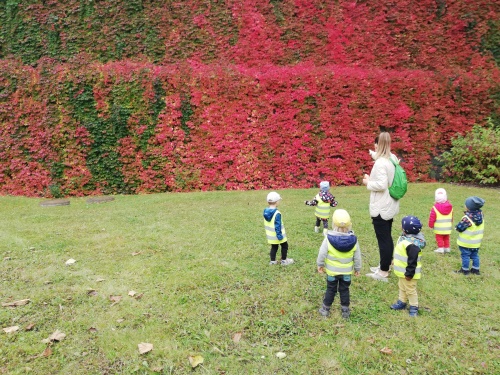 News from Bunnies
5.10.-9.10.2020
Dear parents, grandparents, and friends, greetings from the Bunnies Group!
This week at Villa Luna we began our new unit titled "Čiperka the squirrel and friends." We learned about many forest animals, began our new unit project and got to explore the autumn nature! Let's take a look at what we did!
Many different animals live in the forest and are preparing for the winter. This week our little Bunnies learned about some of these animals. In art we got to make some of our forest squirrels with paint and leaves we collected from outside.
The autumn is upon us and the leaves are turning into many beautiful colours. This week our little Bunnies had many chances to go outside and watch and collect the beautiful autumn leaves!
At this time of the year the weather outside becomes windier and windier. Our new unit project for "Čiperka the squirrel and friends" is to create a beautiful kite that we can all take turns flying outside. This week we learned what kites are for and started decorating it. We can't wait to see the final result!
This week we celebrated Julian's birthday. Happy Birthday, buddy! You are now the big number 3!
Next week we will continue our unit on ""Čiperka the squirrel and friends.""
See you then!
Your Bunnies Teachers