Pavla Truksová, BA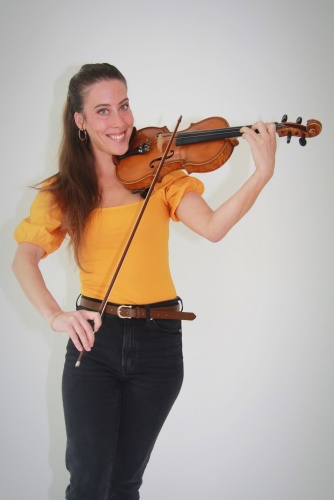 At Villa Luna since 2020
Pavla is the class teacher in the Fox Group. She holds a bachelor's degree in Preschool Education from Masaryk Univerzity in Brno, and she has been enthusiastically performing her profession already for ten years. She has worked with children in the Czech Republic and in Spain. Her biggest hobby, which she often uses when working with children, is music. Pavla plays a number of musical instruments, and is also a professional flamenco dancer. She focuses her work with children on the natural development of their abilities and personalities through an individual approach. She loves children, she lovingly prepares many diverse activities for them and she turns the kindergarten into a harmonious place where music mixes with children's laughter.
Motto
"Everything is possible."
Class
The Fox Group
Why Villa Luna
Villa Luna attracted me with its beautiful atmosphere and positive energy. It provides huge opportunities for the personal growth not only of children, but also of us adults. There is an amazing team here, and working with children is a great pleasure for me.
Dream
To see happy people around me.
Outside Villa Luna
Travelling, nature, mountains and the sea, Spain and Mediterranean cuisine; music (I play the piano, violin and guitar); flamenco dance (I teach and perform); spending time with family and friends; yoga.