Alex Boiger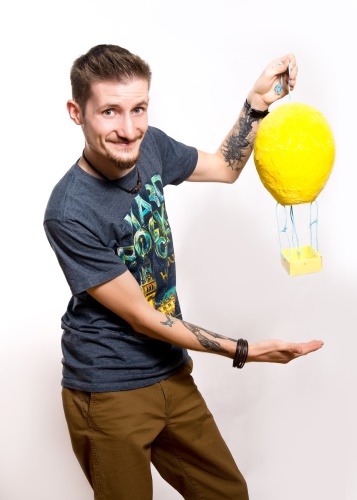 At Villa Luna since 2018
Alex is an intern from Germany and is studying to be a kindergarten teacher. He has already visited a number of different institutions and now wants to enjoy the last year of his studies working abroad in Villa Luna. He brings a wide knowledge of child education, from the first months up to adolescence. Due to his German native language, he mainly attends lessons in the Mouse Group, but is also able to prepare the preschooler program in English.
Motto
"Learn as much as you can from everyone you meet."
Class
The Mouse Group
Why Villa Luna
Villa Luna caught my interest because it is a multilingual institution which seemed to be fun, and where I can learn many things.
Dream
To have a joyful life with the woman I love.
Outside Villa Luna
I love riding my motorbike or just a bicycle. I enjoy experimenting with new computer programs and spending evenings with my friends playing card games. Another passion is taking pictures of landscapes in foreign countries.