Cindy Bakllava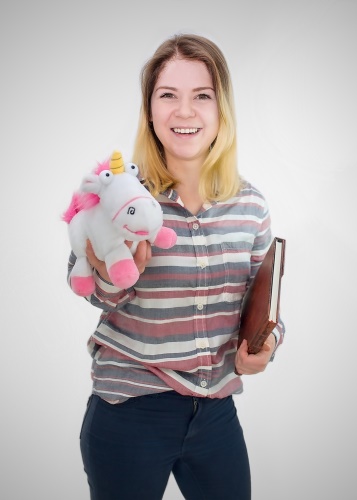 At Villa Luna since 2020
Cindy is a teacher in the Lion Group. She grew up in a bilingual environment and is equally close to both English and German, making her an ideal teacher for the evenings in the kindergarten, when children from all groups and all possible language combinations are together. Although she works mostly with the older children, she can handle the smallest nursery children very well also. With her kind approach she is able to make friends with all the children…and their parents :-)
Motto
"Nothing in this world that's worth having comes easy."
Class
The Lion Group
Why Villa Luna
It was a goal of mine to find a workplace where I both enjoy what we do, and how we do it. The Villa Luna Team is a caring community that makes work fun and exciting. I grew up speaking multiple languages myself, and I can't think of anything more enjoyable than passing this passion on to the little ones, so they can experience the joy of learning about other cultures firsthand. The individual approach for every child and the loving environment in which we work makes me proud to be a part of it.
Dream
Travel the world.
Outside Villa Luna
Dancing, food, travelling, live concerts, calligraphy.