Villa Luna
Blog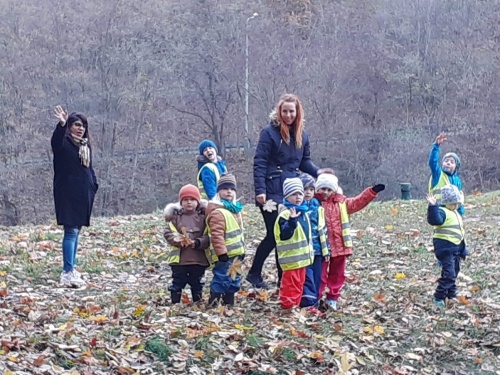 Week 01-07.11.21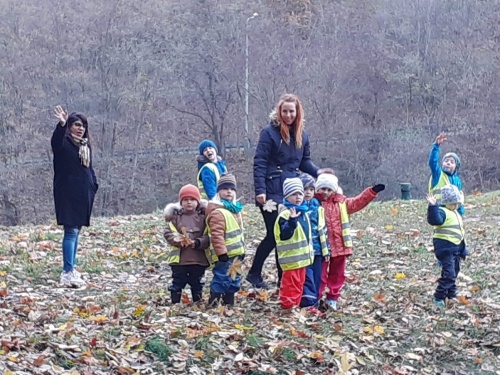 Greetings from Lion's Class!
Greetings from the Lions class!
Hello dear parents and friends, this week we continued our topic, which is nearing its end. Anicka the kite has been a great guide to take us to interesting places around thewoods. Did you know that squirrel Chiperka lives there? 😊.
This week we learned about our country: Czech Republic, its flag, and its colours. Children were listening to the National Anthem while practiced some fine motor skills, these are very important to develop their finger and hand muscles, while painting flags using Q-tips ( cotton swabs).
We visited the gym. This week we exercised gross motor skills. Children enjoyed warming up their bodies while imitating different woodland animals movements: foxes, squirrels, birds, deer, and owls. Also, climbing, alternating arms and legs. As well as our long walk there and back, observing changes in nature during the autumn.
Little Lions love to experiment with colours, and this week was not the exception, they made nice autumn trees, mixing colors, and stamping with corks.
This week, our dear princess Adelinka, had her 4th birthday. Happy Birthday Adi, thanks for sharing with us those delicious fruits! Everybody had a great fun dancing, jumping and running, playing the chairs game. Enjoy the pictures.
Next week we will celebrate St. Martin's Day, and many more adventures and fun!
Looking forward,
Have a lovely weekend